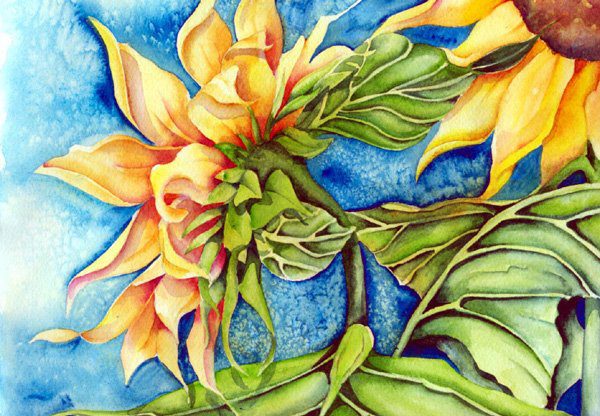 Words are my passion
but painting says it faster.....
Artistic Services offered:
Soul Paintings
***
Art Therapy
***
Vision Boards
send me an email
to get details
on how to participate
**************
-painted with eyes closed, this painting reveals the colors of spirit. Beyond the aura to the core essence of Divinity, lies the colors of who you really are. Accompanied with explanation of what I see when I look at you.
You an combine Soul Painting with Element Readings as special pricing & save....
Book on-line at https://facebook.com/RevCrystalRose
*****
-Art is an incredible tool to use when meditating. Learn to get out of your mind & allow creativity too flow. Experience the process without worry about finished product. Our Paint Nights can fall under this category.
*****
-Learn to manifest what you want in life by creating vision boards. Lots of giggles & grins in these play shops.
I also offer paintings for sale.
I work in many mediums but tend to go back to watercolor
due to its versatility.
I also offer classes.
Some of my work can be seen
in my facebook albums
animals are at
https://www.facebook.com/media/set/?set=a.318659691109.194629.669096109&type=3
and florals at
https://www.facebook.com/media/set/?set=a.318354356109.194582.669096109&type=3
contact me if you wish more information about anything you see
*****
Galleries
My work is almost exclusively available for sale directly thru me
tho there are still some pieces floating around at
Stone Bear Gallery - 100 Mile House BC
Pictograph Art Gallery - Atikokan, Ontario
You can also google Crystal Babcook (lived in Beaumont) to find more of my past paintings.
*********************************************************************
I AM always happy to supply work for your fundraising activities - contact me with request.